Pencil Caddy: Free Crochet Pattern
I don't know about you, but every single year, about one week before kids are out of school for the summer, I go into panic mode thinking about teacher gifts. If it was socially acceptable, I would likely just go out and buy them a box (not bottle, these are my kids we're talking about...) of wine and a membership to a monthly wine club.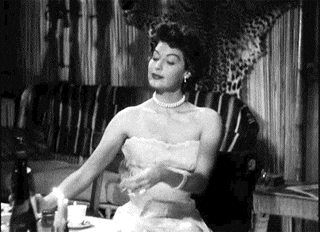 And while I'm sure my sweet darling dearest children have been the reason they've poured themselves a tall glass of red on a few occasions throughout the school year, I also want to give them a personal gift from me to them, thanking them for everything they do. Being a teacher is hard work, and they spend all day with a class of rambunctious kids for 3/4 of the year. They deserve mad praise. In true Holly fashion, leaving everything until last minute, I need to find something quick AND easy. This year my son's teacher is the sweetest lady, and I wanted to make her something she could keep on her desk, but also helped bring a bit of organization to it as well. After I finished whipping it up, I realized it also makes a perfect caddy for crochet hooks and supplies, so I'm making one for myself next!
Required Materials:
Yarn:
All yarn is worsted weight (4). I use Comfy Worsted Weight from Knit Picks, but any acrylic worsted yarn will work.
-Yellow: 150 yards
-Beige: Less than 80 yards
-Pink: 75 yards
-Grey/Black: Less than 10 yards
Hook: 4.0mm (G)
*Darning needle
*Polyester stuffing
*Scissors
*Two Safety eyes (9mm recommended)
*Black embroidery thread
*Weighted Pellets or Sand and stocking/bag to stuff it in
*Thick cardboard (to trace circle for base of Pencil)
Gauge: Not needed, Caddy works up to approximately 10-12 inches in height
Abbreviations:
sc – single crochet
ch - chain
sc2tog – single crochet two together/invisible decrease
slst – slip stitch
Rnd – round
st(s) - stitch(es)
BLO – back loop only
FLO – front loop only
FO - fasten off by slip stitching in the next stitch
Pattern Notes & Special Techniques:
* Total number of stitches in round will be listed at the end of the round instructions in brackets
* You can use Magic Circle in place of "Ch2, Xsc in 2nd ch from hook"
Body/Base
Using 4.0mm hook
Working with Black yarn in continuous rounds
Rnd 1: ch2, 6sc in 2nd ch from hook (6)
Rnd 2: (2sc, 2sc in next st)x2 (8)
Rnd 3: (3sc, 2sc in next st)x2 (10)
Rnd 4: (4sc, 2sc in next st) x2 (12)
*Switch to Beige*
Rnd 5: (3sc, 2sc in next st)x3 (15)
Rnd 6: (4sc, 2sc in next st)x3 (18)
Rnd 7: (5sc, 2sc in next st)x3 (21)
Rnd 8: (6sc, 2sc in next st)x3 (24)
Rnd 9: (7sc, 2sc in next st)x3 (27)
Rnd 10: (8sc, 2sc in next st)x3 (30)
Rnd 11: (9sc, 2sc in next st)x3 (33)
Rnd 12: (10sc, 2sc in next st)x3 (36)
Rnd 13: (11sc, 2sc in next st)x3 (39)
Rnd 14: (12sc, 2sc in next st)x3 (42)
Rnd 15: (13sc, 2sc in next st)x3 (45)
Rnd 16: sc in each st around (45)
*Switch to Yellow*
Rnd 17-45: sc in each st around (45) FO after Rnd 45.
*Flatten piece so that the joining seam is centered at the back. On the front side, between Rnds 27-28, insert safety eyes 5 sts apart. Flip piece upside down and count 6 sts from the left and join yellow yarn on FLO. Begin working in Rows.*
Row 46(a): Working in FLO- sc in next 35sts, ch1 & turn (35)
Row 47-58(a): Working in BOTH loops- sc in each st across, ch1 & turn (35)
FO after Row 58. Leaving a 10-12 inch tail for sewing.
*Join Pink yarn on 1st BLO st in Rnd 45 and begin working in joined rounds. Part of this round will be worked in the unworked BLO sts from Rnd 45, and 10 will be BOTH unworked loops at the front of the pencil.*
Rnd 46-52: sc in each st around (45)
Rnd 53: Working in BLO - (13sc, sc2tog) x3 (42)
*Stuff down to start of pink yarn. Insert weighted sack and stuff around it. Trace and cut out circle size of base and insert into bottom.*
Rnd 54: Working in BOTH loops - (5s